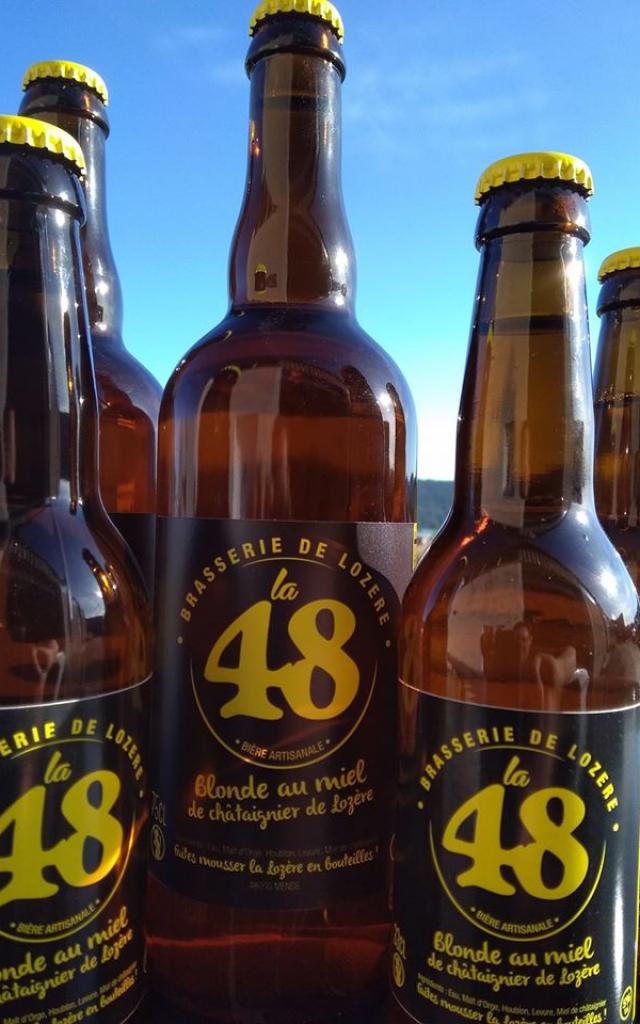 Why did you choose to make beer?
After highlighting Lozère with various playful products labeled "Vache48", I wanted to release a local product.
After much thought, I decided to create a beer.
I am a creator at heart: 19 years ago I tried to make beer but at the time I did not persevere and I left this project aside.
And then two years ago, opportunities presented themselves and the Brasserie de Lozère – La48 was born!
Did you have to take any training?
I followed a brewer training course in Douai and obtained a University Diploma of Master Brewer at the University of La Rochelle.
Are you working alone on this project?
No, I proposed my project to two people who became my partners: Philippe MOCELIN and Mickaël PRADIER. And we also work in collaboration on one of our beers with Alain LESAGE, creator of the cep liqueur (mushroom).
This liqueur is part of the composition of our La48 Amber with cep liqueur.
We are studying possible beer-based derivatives but nothing concrete for the moment…