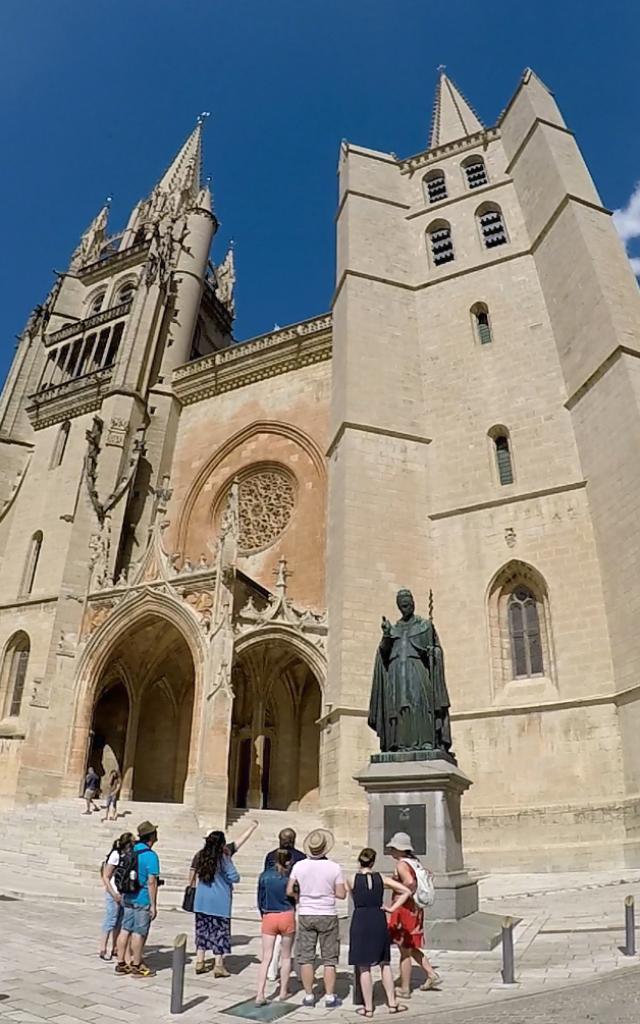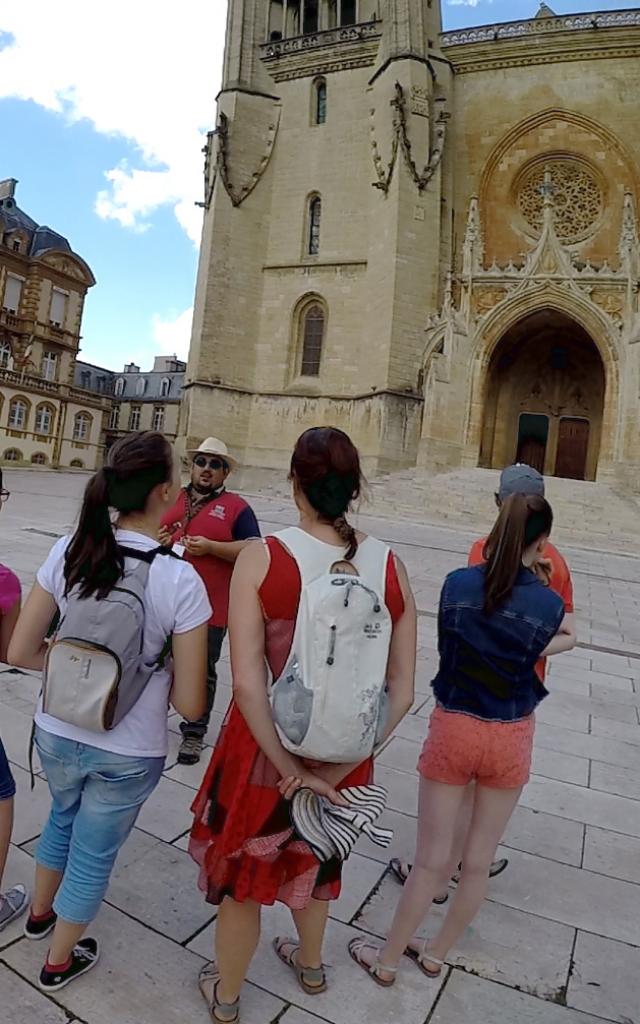 Beautiful outside :
Built in the regional blond limestone, the cathedral plays with the sun which highlights its imposing volumes.
Its two bell towers bring an impressive monumentality to the whole, the great bell tower rises to 84 meters !
The large bell tower, whose size and richness of ornamentation testify to the conflict between the bishop and his canons, contrasts with the sobriety of the whole.
Only the neo-Gothic portals echo it, moreover the porch of the western facade is one of the last elements built by the State on a cathedral since it is completed in 1907!