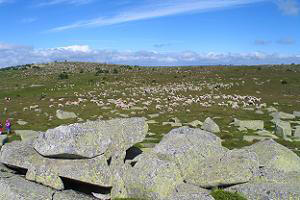 LES CHEMINS FRANCIS
Rackets,
Hiking,
Mountain biking,
Fishing, lakes and rivers
in Bagnols-les-bains, Mont Lozère et Goulet
The Chemins Francis accompany you on the trails of their country. Explore the wild expanses, contemplate preserved fauna and flora, discover Mont-Lozère and its beautiful protected villages. A breath of fresh air, real moments of relaxation, enjoy...
From 730 € to 800 €

From 580 € to 670 €

From 730 € to 800 €

From 750 € to 830 €

From 500 € to 600 €
Openings

From

January 30, 2023

until

March 4, 2023

From

April 10, 2023

until

October 29, 2023