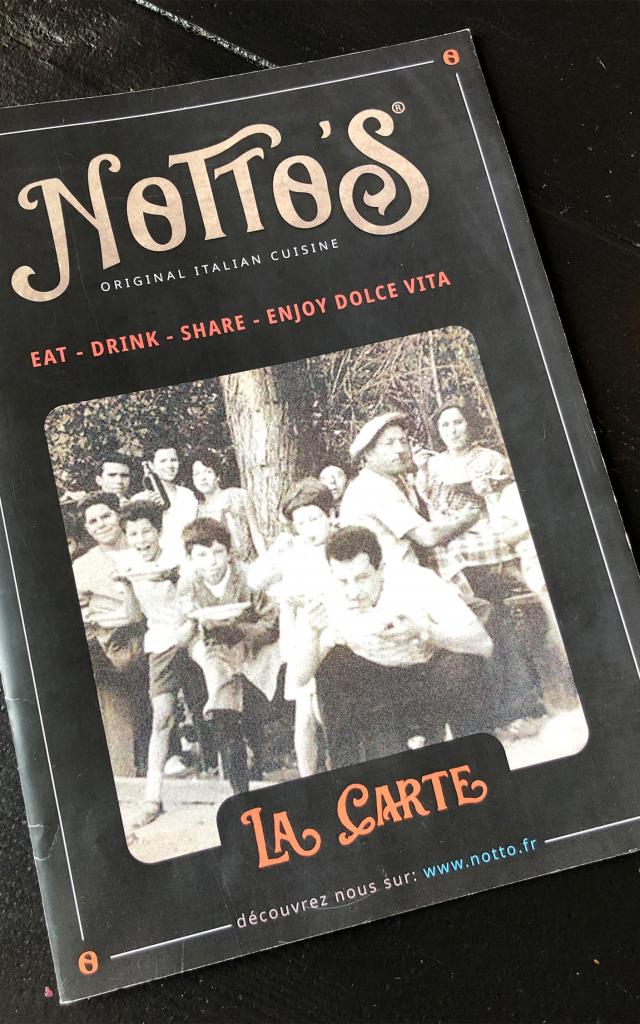 Why did you set your sights on opening an Italian restaurant?
As the son of Italian immigrants who arrived in France in the 1950s, I was raised in an environment in which everything was punctuated by one thing, cooking pasta and tomato sauce.
Every year, the month of August saw the whole family head south, sometimes to Rome, sometimes to Sicily.
It was the month of family reunions, gelati, pizze and feasts.
This marked much more than my childhood and constituted the roots of a life.
It is impossible to live otherwise, nor to forget the sweetness of these moments of sharing and of this life around the table.
One single passion has always inhabited me: cooking Italian.
If life led me elsewhere, all my relatives knew it, it was written that a day would come when I would take pleasure in restoring this cuisine.
That's how NOTTO'S was born.