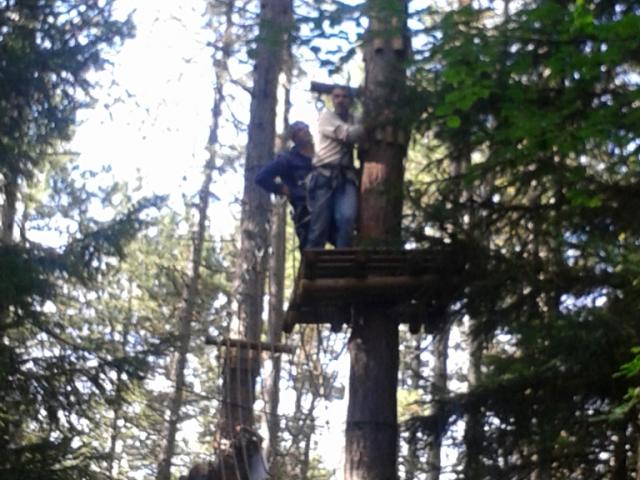 Well … it's more like an apprehension of heights, as all those who have never experienced this sensation well say …
A discomfort that has followed me since childhood and which I tried to dominate for a few years.
Because after all, there is no reason for me not to enjoy it too!
So it was under the benevolent guidance of my brother-in-law (behind me in the photo) that we went to the Mimat'Aventures acrobatic park on the Causse de Mende.