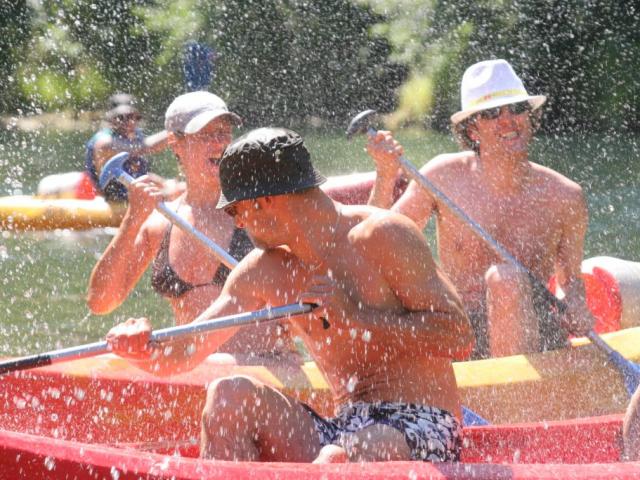 Early June: Grandma and Grandpa had the good idea to buy a canoe for Meredith and Maxime since they had learned how to swim.
I suggested that they play adventurers in the famous gorges of the Tarn,
a stone's throw from Mende. On the program a whole day of cannon between Saint Enimie and La Malene with of course swimming and picnic.
Well, I had to accompany them, I had to rent a canoe but there is no shortage of canoe rental companies on this side of the river.